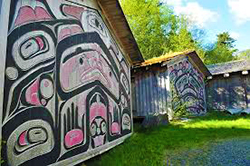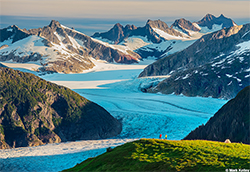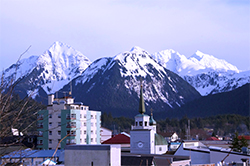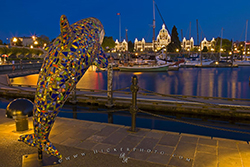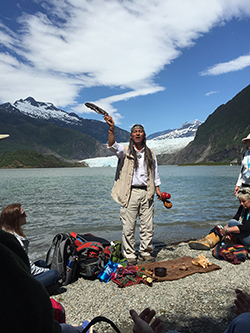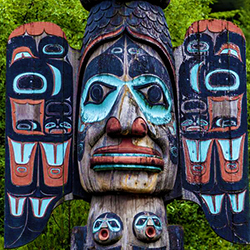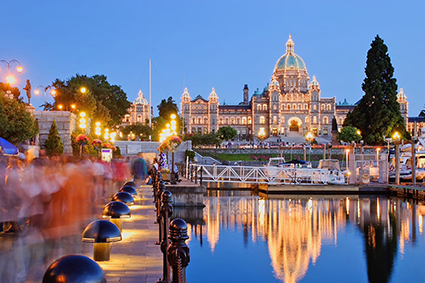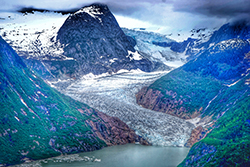 Sail with Spirit
to Alaska's Inside Passage
The "Inside Passage," extending from Queen Charlotte Islands of British Columbia north to Skagway, is a region of dramatic fjords, pristine islands, and forests of tall hemlock and spruce. Rich in history, the towns and villages of the Inside Passage will provide a unique opportunity to explore the region's abundant and diverse cultural experiences and scenic wonders.

Shaped by the staggering force of massive glaciers millions of years ago, Alaska's Inside Passage boasts wildlife-filled fjords and lush island scenery — habitat for bald eagles, sea lions, porpoises and whales. Its mountains are carpeted with majestic forests. Inside Passage Alaska is home to Tlingit, Haida and Tsimshian Indians whose history is reflected in towering totem poles. Russian settlers left a legacy of onion-domed churches gleaming with icons.
Celebrity Luxury Cruise Line
What's the best cruise line to sail on? Celebrity Cruises. Winning Cruise Critic's Cruiser's Choice Awards for Best Cruise line in Eastern Caribbean, the Mediterranean and Alaska, it would only make sense for you to cruise with us. With Celebrity Cruises you'll visit unforgettable destinations, receive outstanding service and taste culinary excellence, all while on board ships with stunning designs and luxurious accommodations.

Journey through the wild terrain of Alaska with our Alaska cruises and discover the natural wonders that await as the rugged beauty of this pristine frontier unfolds. Set out on an unforgettable adventure where you'll get up close and personal with 30-ton whales, zip-line through nature to the Mandenhall Glacier, or take flight high above the snow-capped lands and glaciers. Experience our award-winning Alaska cruises and take your sense of wonder to new heights.

2018 "Best Cruise Line": Cruise Critic
2018 "Best Overall Premium Ship": Traveler's Weekly
2018 "Cruise Line of the Year": Travel Only Award
Ketchikan, at the southern tip of the Inside Passage, is backed by forested slopes and distinctively shaped Deer Mountain. It faces Tongass Narrows, a waterway humming with floatplanes, fishing boats, ferries, and barges. Stretching 31 miles long but never more than 10 blocks wide, Ketchikan is centered on Tongass Avenue. On one side of the avenue, many businesses and homes are built on stilts out over the water, while on the other side they cling to the steep slopes and often have winding wooden staircases leading to their doors.

North of Ketchikan, Totem Bight State Historical Park is packed with restored and re-carved totems as well as a colorful community house. Just as impressive as the totems are the park's lush rainforest setting and the rocky coastline along Tongass Narrows.
America's most beautiful capital city will definitely fill your day—and then some. Old-growth forest, snow-capped mountains, glaciers, ice caves, spawning salmon steams, prime bear habitat, and migratory whale routes all lie within city limits. A short boat or seaplane ride can bring spouting humpbacks, breeching orcas, and some of the best sport fishing on the planet. Hop in a kayak, jump on a bike, or lace up your (waterproof!) hiking boots for some human-powered exploration. Set against this stunning backdrop are original Gold Rush-era buildings, art galleries, museums, historic and Native heritage sites, restaurants, bars, cafes, shopping, and seafood that can't get any fresher.
At the gateway to the Klondike, the past lives on. The cries of "gold in the Yukon" still echo from steep canyon walls, the sounds of barroom pianos and boomtown crowds ring out in the night, and the romance and excitement of yesteryear linger around every street corner and every bend in the trail. A seven-block corridor along Broadway features historic false-front shops and restaurants, wooden sidewalks, locals in period costumes and restored buildings, many of which are part of the National Park Service-managed Klondike Gold Rush National Historical Park. Beginning in 1897, Skagway and the nearby ghost town of Dyea was the starting place for more than 40,000 gold-rush stampeders who headed to the Yukon primarily by way of the Chilkoot Trail.
Victoria, BC, Canada at Night
Established in 1843 as a fort for the Hudson's Bay Company, Victoria's British ancestry is apparent in the double-decker buses, horse-drawn carriages, formal gardens and tearooms. Victoria's welcoming island atmosphere extends well into the evening to create an exciting nightlife. Enjoy performing arts, live theatre, opera, dance, live music, films and annual festivals. The city's flower gardens are famous the world over. Victoria has lively craft cocktail and beer scenes driven by talented, passionate mixologists and brewmasters focused on fresh, local and inspired ingredients, plus an extraordinary assortment of restaurants. Browse the many bars, clubs, pubs and brewpubs who together make the city a haven for hospitality and good times.

REGISTER HERE NOW
Or phone Adele: 760-230-5624